Public Business Directory
Browse Alphabetically ABCDEFGHIJKLMNOPQRSTUVWXYZAll
Morning Star Ballet

Morning Star Ballet offers a nurturing environment within a unique setting for homeschool students to take dance classes in the Omaha area. All ages and skill levels are welcome.
We provide excellent instruction and performance opportunities for ballet, pointe, tap, praise dance (liturgical), modern and more. Our faculty is highly trained and experienced. We are committed to offering quality dance instruction to all of our students and we're passionate about inspiring others to enjoy the beauty of dance! EXP
Morning Star Ballet is sponsored by the Heartland Youth Ballet through the Heartland Conservatory of Dance (HCD).
Contact: 2502 S. 133rd Plaza, Omaha, NE 68144 | Phone: (402) 237-8801
Movement Solutions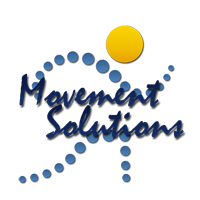 Effective and drug-free help for anxiety, behavioral issues, learning blocks, AD/HD, sensory processing issues, impulse control, memory and organization, sleep issues, bedwetting and more.
Directed by a therapist who homeschooled her own children and has helped countless families
now delighted with how their lives can be. This is a cost-effective way of solving seemingly insoluble problems. You can help your child at home without having to go through an institution.
-
Ruth Murray RN, BSN [7/31/21]