Public Business Directory
The Nebraska Homeschool Resource Directory contains listings from our Partners, advertisers, and homeschool (member) family businesses. We hope you will be able to find what you need among these listings.
Browse Alphabetically ABCDEFGHIJKLMNOPQRSTUVWXYZAll
Box Tops for Education - Nebraska Homeschool
Submitted by: ADMIN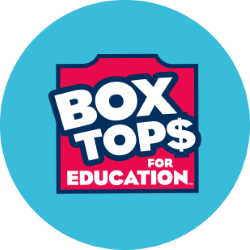 Box Tops for Education offers us the opportunity to earn money for homeschooling activities. As an eligible 501(c)(3) charitable nonprofit, Nebraska Homeschool maintains a Box Tops account through General Mills and processes Box Tops for Education to support homeschooling. [7/31/21]
Code Ninjas
Submitted by: ADMIN

Code Ninjas is an exciting learning adventure for tech-loving kids ages 7-14. Learn to code and have a blast while building awesome video games. Create, play, and learn at your own pace as you gain ninja skills in coding, robotics, and problem-solving. [12/31/20]
Contact: 7051 S 181st Street, Suite 102, Omaha, Nebraska 68136 | Phone: (402) 819-0769
Homeschool Teen Serve
Submitted by: ADMIN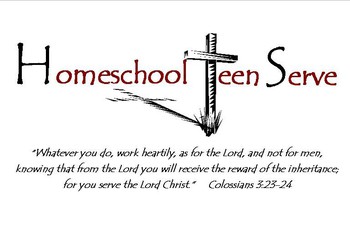 Homeschool Teen Serve, Inc. is a 501(c)3 tax-exempt nonprofit organization created for the purpose of providing homeschooled teens an opportunity to join together a minimum of once monthly during the school year to serve individuals in our community in practical, tangible ways while building relationships with one another, based on their common goal of modeling the life and teachings of Jesus Christ. There are currently chapters in Bellevue, Council Bluffs, Lincoln, Louisville, Northwest Omaha, Papillion-LaVista, and Plattsmouth. [7/31/21]
Contact: PO Box 302, Springfield, Nebraska 68059 | Phone: 402-884-5299
Immersion Language Learning
Submitted by: ADMIN

We offer the most natural and effective method for learning a new language. Our total Immersion courses take place in a unique, Spanish-only environment. Immersion courses are designed to offer personalized, dynamic experiences that help you progress at your own, natural learning pace. Join us at the Immersion Language Learning! [EXP063020AP]
Contact: 1106 S. 139th Street, Omaha, NE 68144 | Phone: 402-613-8177
Morning Star Ballet
Submitted by: ADMIN

Morning Star Ballet offers a nurturing environment within a unique setting for homeschool students to take dance classes in the Omaha area. All ages and skill levels are welcome.
We provide excellent instruction and performance opportunities for ballet, pointe, tap, praise dance (liturgical), modern and more. Our faculty is highly trained and experienced. We are committed to offering quality dance instruction to all of our students and we're passionate about inspiring others to enjoy the beauty of dance! EXP
Morning Star Ballet is sponsored by the Heartland Youth Ballet through the Heartland Conservatory of Dance (HCD).
Contact: 2502 S. 133rd Plaza, Omaha, NE 68144 | Phone: (402) 237-8801
Movement Solutions
Submitted by: ADMIN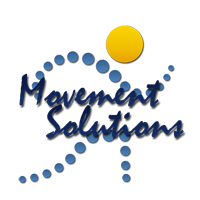 Effective and drug-free help for anxiety, behavioral issues, learning blocks, AD/HD, sensory processing issues, impulse control, memory and organization, sleep issues, bedwetting and more.
Directed by a therapist who homeschooled her own children and has helped countless families
now delighted with how their lives can be. This is a cost-effective way of solving seemingly insoluble problems. You can help your child at home without having to go through an institution.
-
Ruth Murray RN, BSN [7/31/21]
News Link
Submitted by: ADMIN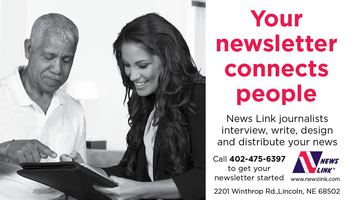 [080118AG]
Contact: 2201 Winthrop Rd., Lincoln, NE 68502 | Phone: (402) 475-6397
Omaha Roadrunners Athletics
Submitted by: ADMIN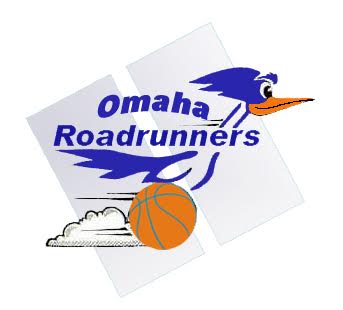 The Omaha Roadrunners provides boys in the Metro area with a Christ-centered competitive sports program. We offer leadership and coaching with a Christian perspective with the intention of supporting the home and encouraging physical, social, and spiritual growth. We offer basketball for elementary through high school boys in homeschool or exempt school settings. [080118AG]
For enter through the narrow gate. For wide is the gate and broad is the road that leads to destruction, and many enter through it. But small is the gate and narrow the road that leads to life, and only a few find it. Matthew 7:13-14 (NIV)
Omaha Symphony
Submitted by: ADMIN

Omaha Symphony Education Programs are immersive concert experiences for students of all ages! From Mission Imagination that teaches basic musical concepts for your pre-k student all the way to Celebrate Creativity that engages middle school and high school students – there is always something for your student at the Omaha Symphony! [EXP053120AP]
Southeast Community College
Submitted by: ADMIN

Southeast Community College offers 60 career/technical and transfer programs. Most can be completed in two years. These programs prepare students for the world of work and as your next step toward a four-year degree. [EXP053120AP]
Point of Contact: Jamie Keller, Admissions Outreach Specialist
West Omaha Wildcats - Flag Football
Submitted by: ADMIN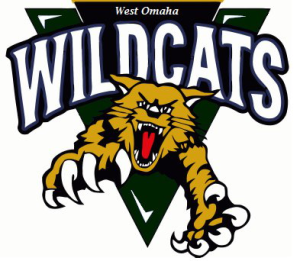 The West Omaha Wildcats are a competitive flag football team for Omaha area homeschooled youth whose desire is to participate in athletics that are both competitive and Christ-centered.
We play other homeschool teams from Omaha and Lincoln, as well as private Christian school teams. We travel to Lincoln and Norfolk for regular season games, and we travel to Abilene, KS, for the end-of-season tournament.
The West Omaha Wildcats home field is located at Brookside Church, 11607 M. Circle, Omaha, NE 68137. [080118AG]
Contact: Ken Clipperton, Omaha, Nebraska | Phone: (402) 213-8551