Rose Theater
Nebraska Homeschool (aka HEN) has enjoyed a collaborative relationship with The Rose Theater for several years.
Once again, we are pleased to announce we have secured teacher-student pricing for Nebraska Homeschool members.
So go ahead and make plans to see one or more of the performances in the 2021-2022 season.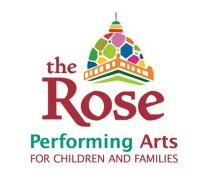 Student Tickets: $5.50 each (includes taxes and processing fee)
1 Free Parent-Teacher ticket with the purchase of Student Tickets
Additional Adults: $5.50 each
You will be redirected to our other website. If you are an active Nebraska Homeschool member, you will be prompted to enter your email and proceed with selecting your desired performances. If you are not a Nebraska Homeschool member, or your membership has lapsed, you will be prompted to join or renew. Once you have joined or renewed, you will be able to click events and order your desired tickets.
When ordering, please know that your "one free teacher ticket" will automatically be included with your registration for the performance so only enter the total number of the other tickets (students, and additional adults - like second parent/teacher, grandparent, etc.) when completing your order. Direct order questions to [email protected]
It is the goal of Nebraska Homeschool to bring family-friendly offerings to the homeschool community. We always encourage parents to explore each offering to ensure it is appropriate for their family. If you ever have concerns with the content of an offering please email [email protected].
Ode to Toy (Preschool) 40 minutes

Performance: Thursday, November 10, 2022 @ 1:30 pm

Reservation deadline: Thursday, October 27, 2022

---

The Lightning Thief (Ages 8+) 70 minutes

Performance: Friday, January 27, 2023 @ 10:00 am

Reservation deadline: Friday, January 13, 2023

---

Havana Hop (All Ages) 60 minutes

Performance: Friday, February 17, 2023 @ 10:00 am

Reservation deadline: Friday, February 3, 2023

---

The Stinky Cheese Man (All Ages) 60 minutes

Performance: Friday, March 17, 2023 @ 10:00 am

Reservation deadline: Friday, March 3, 2023

---

Firefly (Preschool) 40 minutes

Performance: Friday, April 7, 2023 @ 1:30 pm

Reservation deadline: Friday, March 24, 2023

---

Last Stop on Market Street (All Ages) 60 minutes

Performance: Thursday, April 27, 2023 @ 1:00 pm

Reservation deadline: Thursday, April 13, 2023

---